Couverture des rondes aux jeux Olympique de Tokyo 2020
Judo plus de +78 kg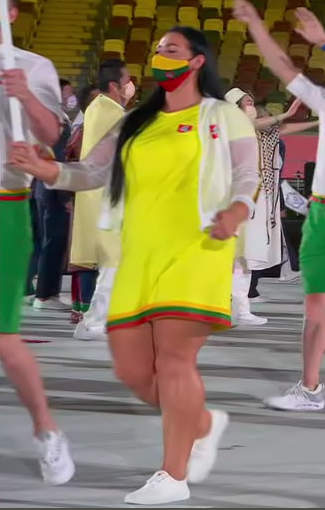 JABLONSKYTE Sandra

Sandra JABLONSKYTE judo + 78 kg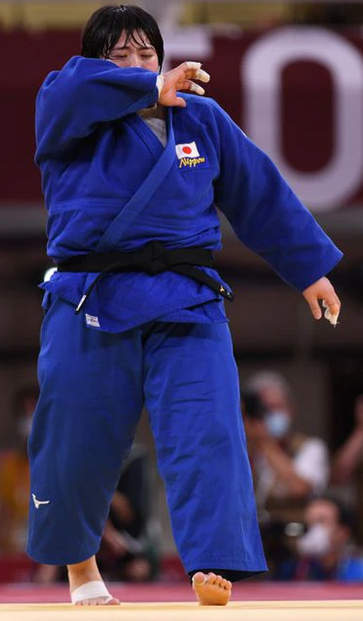 Akira Sone médaille d'or Japon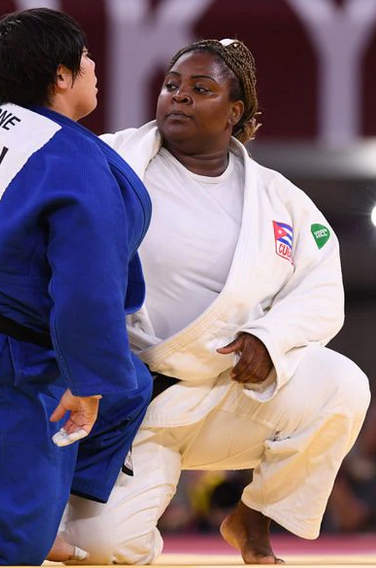 Idalys Ortiz médaille d'argent Cuba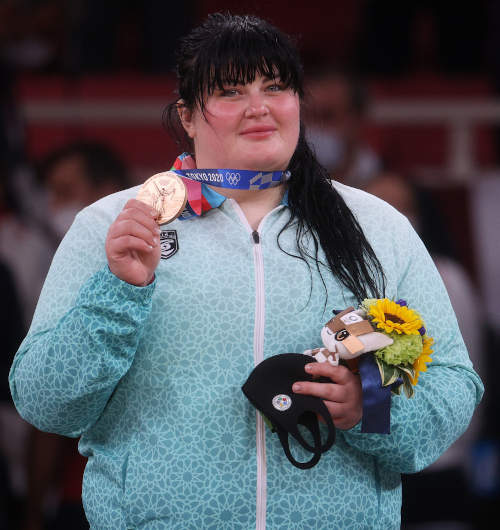 Iryna Kindzerska médaille de bronze Azerbaijan
Judo-Japanese judoka Sone wins women's +78 kg category in Tokyo
En action
LMŽ TV: kas Sandrą Jablonskytę iš šokių paviliojo į dziudo?
Best Judo Actions - Sone Akira
Cuba: Idalys Ortiz Cuba, quatro medalhas olímpicas
---
Balle molle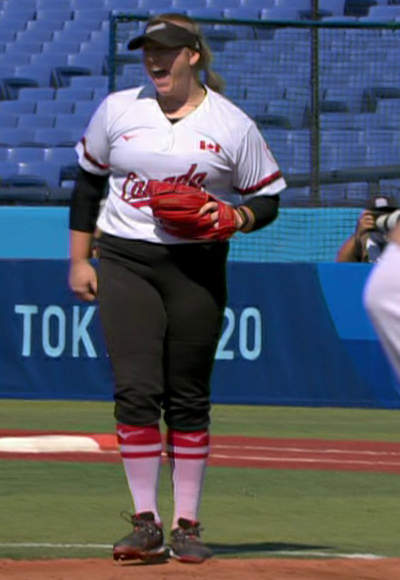 Sara Groenewegen

Canadian softball's Sara Groenewegen steps away from pro league over virus concerns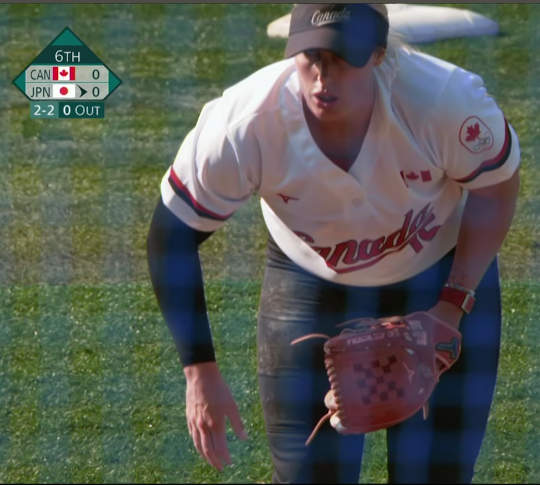 Danielle Lawrie
Canada wins bronze over Mexico for 1st women's Olympic softball medal
En action
Softball Game 2: Canada vs. USA | Tokyo 2020
Historic BRONZE medal for this Olympics softball team | Canada vs. Mexico | Highlights | Tokyo 2020
Former Sun Devils, Wildcats can co-exist, elevating Mexico softball to Olympic berth
Mexico's Softball Team Accused of Dumping Uniform in Trash Before Leaving From Tokyo Olympics 2020
---
Athlétisme Femmes
Lancer du poids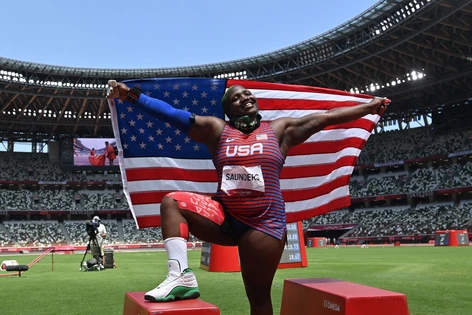 L'Américaine Raven Saunders médaille d'argent

La lanceuse de poids olympique Raven Saunders a levé les bras en X sur le podium. Maintenant, le CIO enquête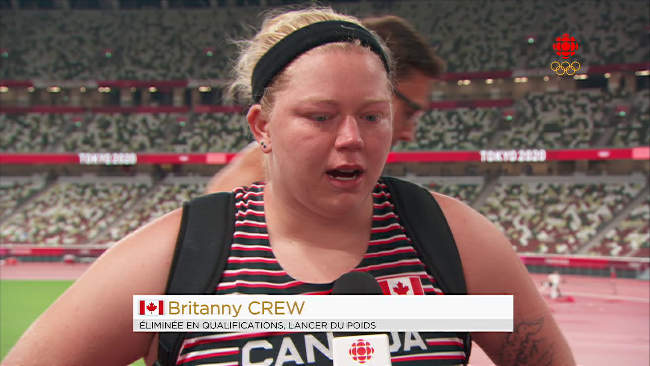 Brittany Crew Canada
ATHLETE OF THE YEAR (FIELD EVENTS): Brittany Crew, York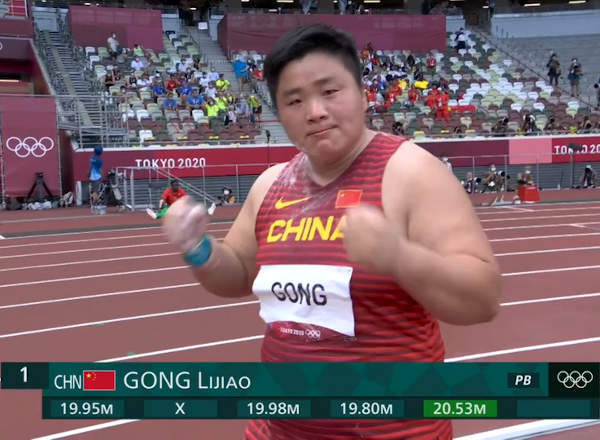 Gong Lijiao médaille d'or Chine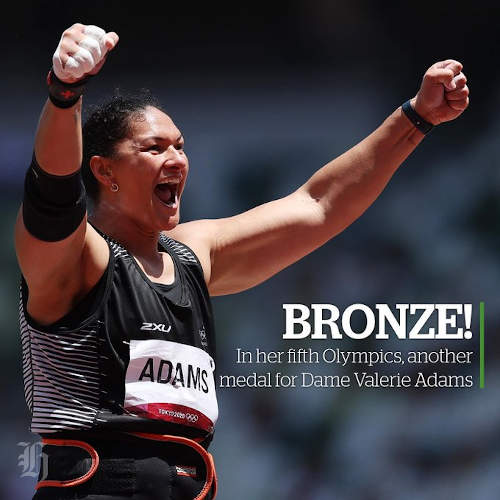 Valerie Adams médaille de bronze Nouvelle Zéland
En action
Like no other: Interview with shot put gold medalist Gong Lijiao
Short Put Final Women's Tokyo Olympics 2020:#Gong lijiao won gold #world Championship Final #tokyo
Athletics: Women's Shot Put Qualification - Group A
MÜLLER BRITISH ATHLETICS CHAMPIONSHIPS - Women's Shot Pu
---
Athlétisme Femmes
Lancer du disque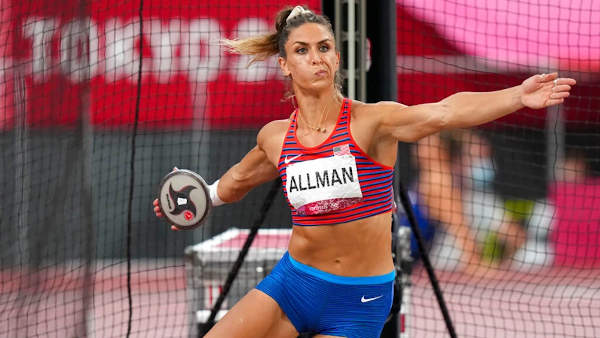 Valarie Allman, médaille d'or USA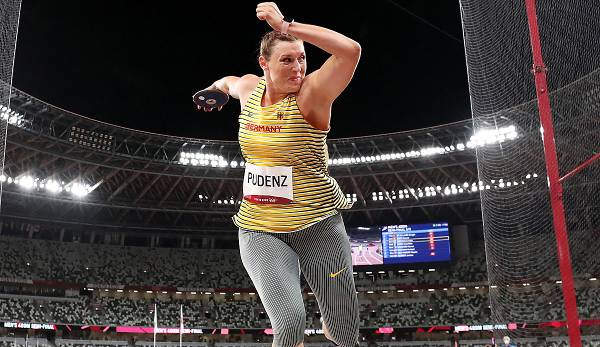 Kristin Pudenz médaille d'argent Allemagne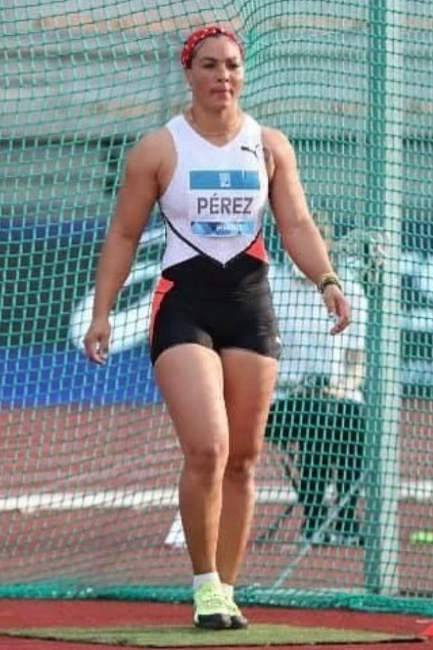 Yaime Perez médaille de bronze Cuba
En action
The Best of Yaime Perez in the Wanda Diamond League
Valarie Allman. Discus Throw. The Match Europe V USA. Minsk (2019)
Oslo 2016 : Discus Femmes - Top 3
---
Athlétisme Femmes
Lancer de marteau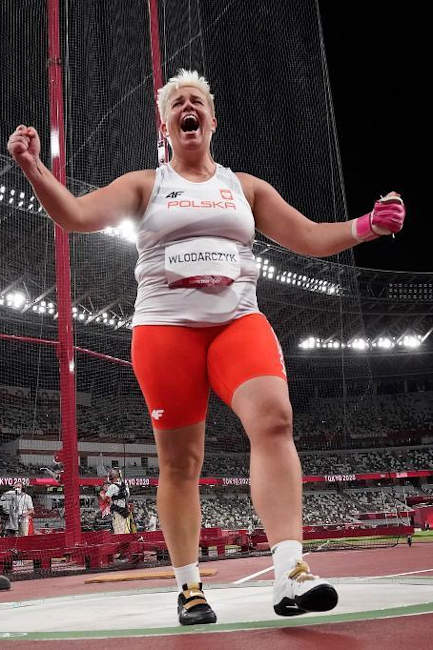 Anita Włodarczyk médaille d'or Pologne

Anita Wlodarczyk wins third Olympic gold in the hammer throw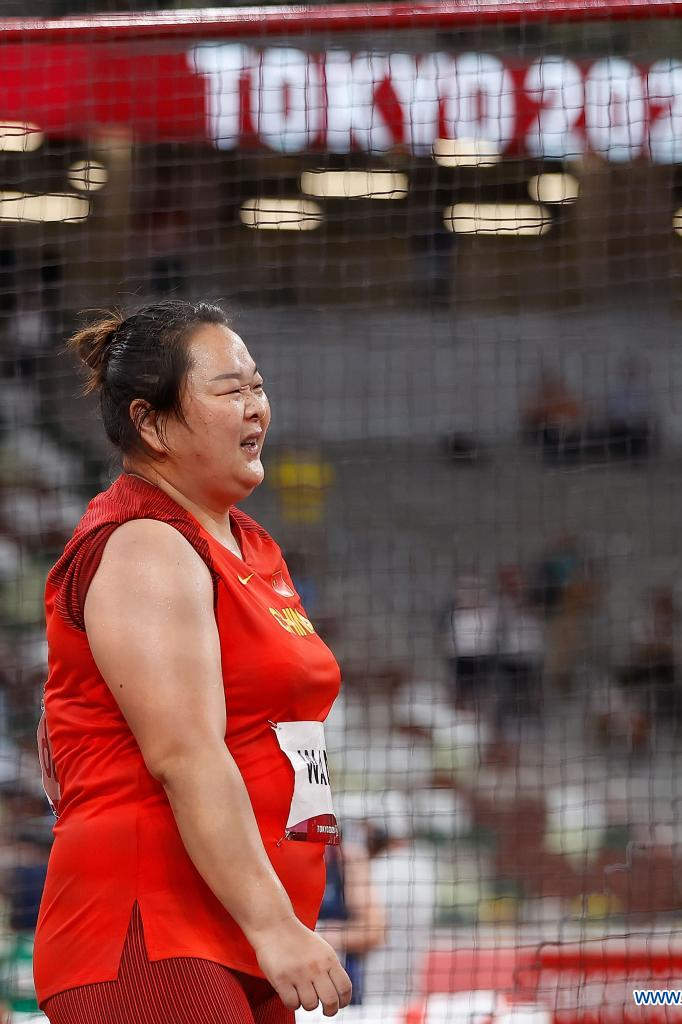 Wang Zheng médaille d'argent Chine
Chinese veteran Wang Zheng wins silver in women's hammer throw at Tokyo Olympics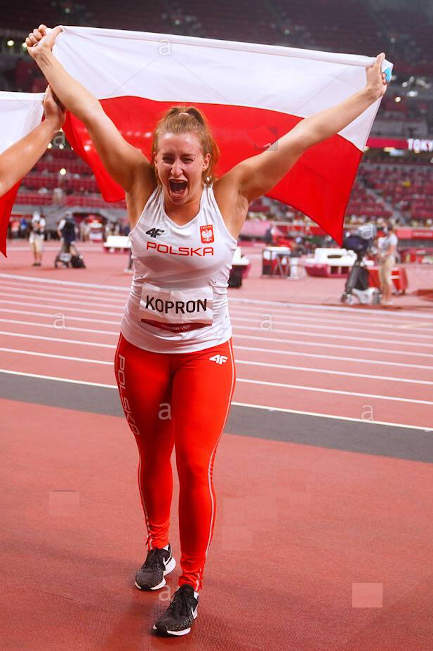 Malwina Kopron médaille de bronze Pologne
Malwina KOPRON | Profile | World Athletics
En action
Malwina Kopron Biography - Polish hammer thrower | Pantheon
Tokyo Olympics: double medal for Poland in hammer throw | Poland In
Women's Hammer Throw Final | World Athletics Championships Doha 2019
---
Athétisme
Lancer du javelot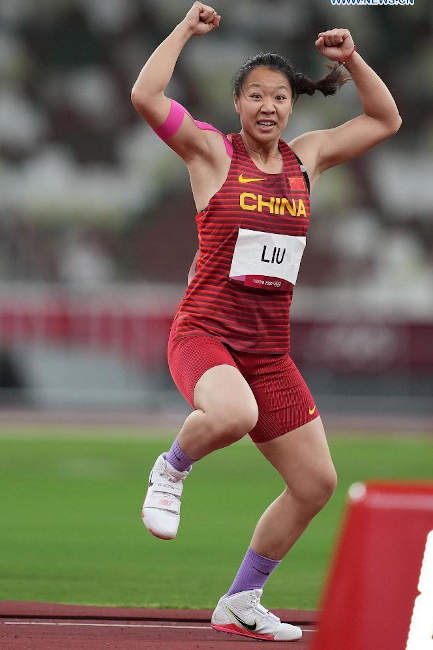 Liu Shiying médaille d'or Chine

China's Liu Shiying wins China's first Olympic women's javelin gold at Tokyo 2020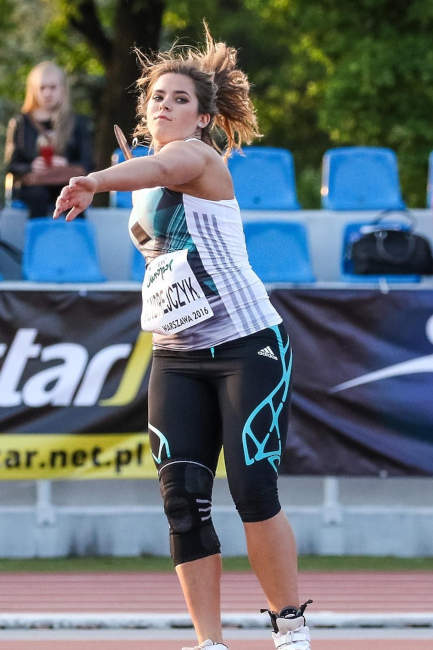 Maria Andrejczyk médaille d'argent Pologne
Heart of... Silver. Olympian auctions medal for sick boy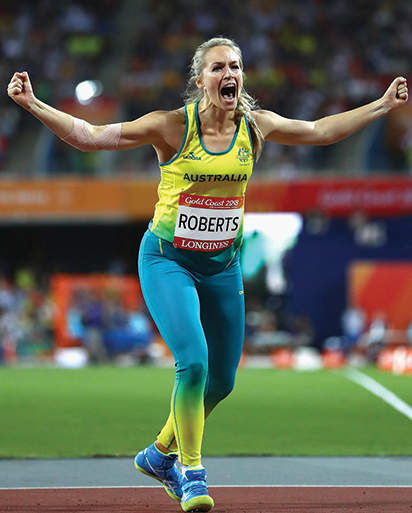 Kelsey-Lee Barber médaille de bronze Australie
Australia's Kelsey-Lee Barber wins women's javelin bronze medal at Tokyo Olympics
En action
Women's Javelin Final | World Athletics Championships Doha 2019
W Javelin – Maria Andrejczyk (Poland) – 71.40m – Split (Croatia) – 2021 – Polish Record
Kelsey-Lee Barber | The Back Page
---
Haltérophilie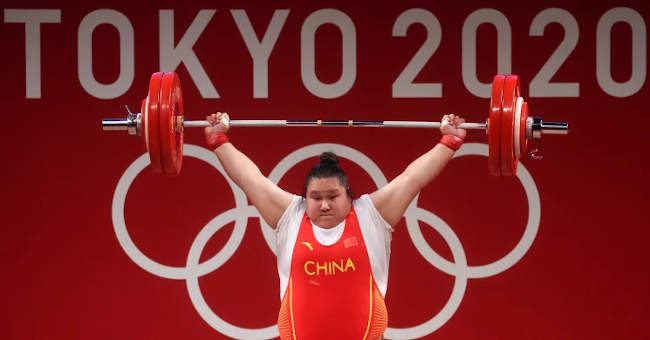 Li Wenwen médaille d'or Chine

Chinese weightlifter Li Wenwen is the real story of the sport at Tokyo 2020, not New Zealand's Laurel Hubbard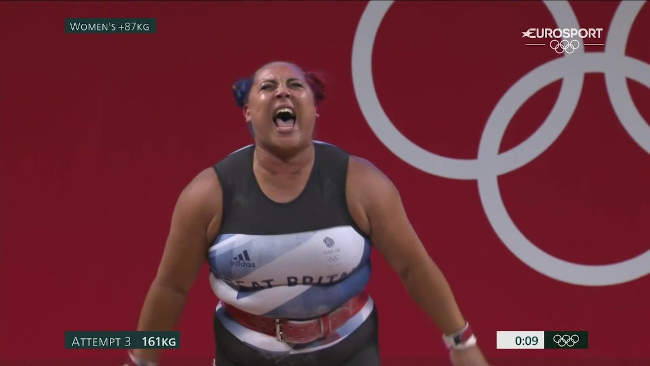 Emily Campbell médaille d'argent Grande Bretagne
Britain's Emily Campbell wins historic Olympics weightlifting silver medal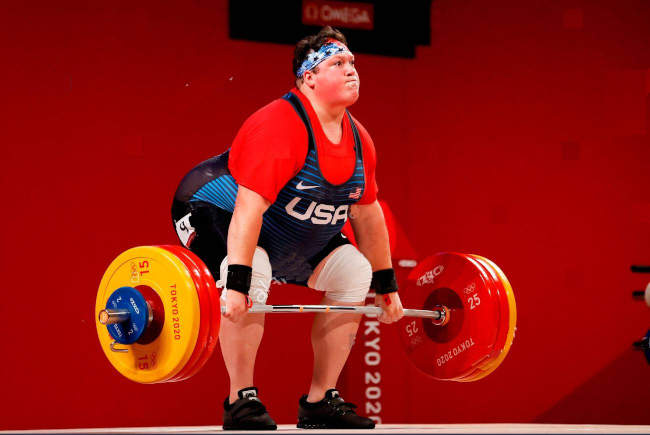 Sarah Robles médaille de bronze USA
Sarah Robles taille: 178 cm / 5'10" poids: 124 kg / 273 lbs
En action
Sarah Robles and the mechanics of weightlifting
DFS | Team GB | OMGB - Episode 10 Emily Campbell
Li Wenwen (CHN) – 332kg 1st Place – 2019 World Weightlifting Championships – Women's 87+ kg
---
Rugby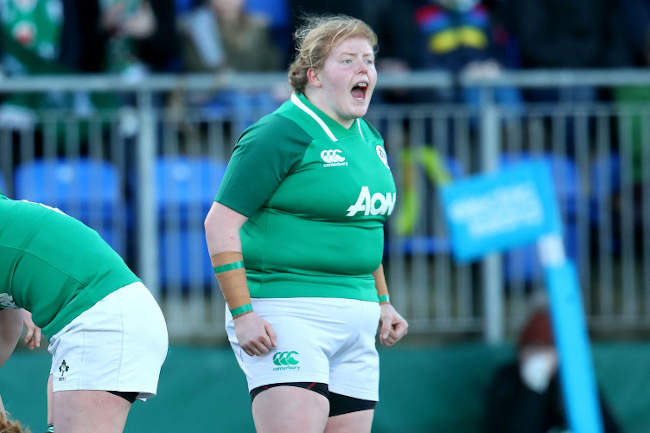 Leah Lyons membre de l'équipe Aon de l'Irlande de Rugby

'You go to school and you'll always get comments with your weight. It wasn't a very positive time'

Je n'ai pas trouvé de joueuse de taille plus ayant participé aux jeux olympiques de Tokyo 2020. Pourtant être de forte taille est un avantage dans ce jeux de contacts. Chez les hommes il y en a des colosses?

En action

2019 Norwich University Women's Rugby Preview
---
Waterpolo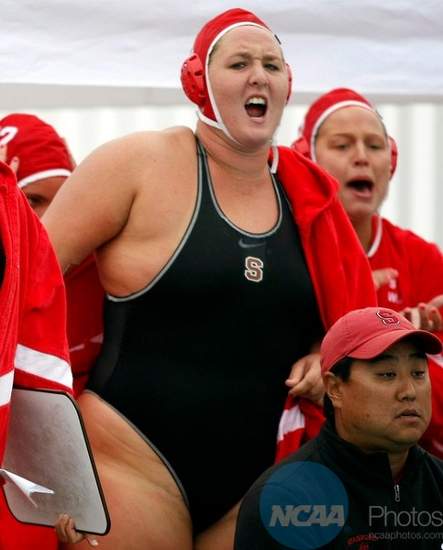 Melissa Seidemann le numéro 3 de l'équipe américaine de waterpolo gagnant de la médaille d'or

Melissa Seidemann USA taille: 183 cm / 6'0" poids: 104 kg / 229 lbs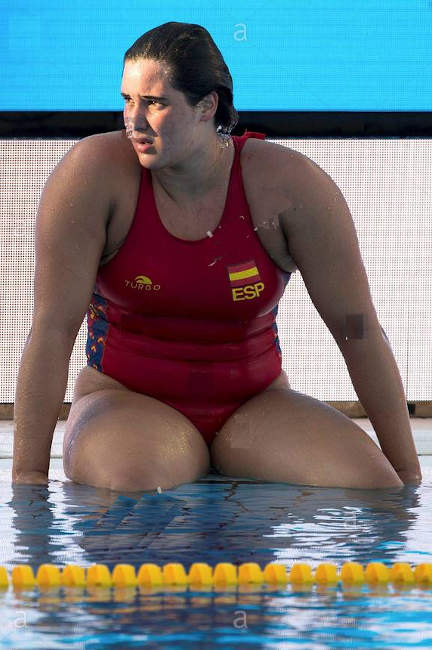 LEITON ARRONES Paula médaille d'argent Espagne
En action
Esports Terrassa Paula Leitón 09-03-2020 de Canal Terrassa
Inside Water ft. Melissa Seidemann
Seidemann going for 3rd straight water polo gold with US
Commentaire
Au Canada, les femmes de taille plus n'osent pas s'inscrire dans des sports olympiques à cause d'un préjugé qui circule. Ainsi, pour être considéré comme un athlète, il faut un corps athlétique, soit mince. Pourtant, il y a plusieurs sports où être de forte taille est un avantage même une nécessité.
Par exemple, il n'y a pas de canadienne de forte taille qui se qualifie en haltérophilie et au judo pour les jeux olympiques. Même que je pense qu'aucune d'entre elles ne pratique ces deux sports.
Il faudrait faire une campagne de sensibilisation pour encourager les filles de taille forte à pratiquer un sport et les faire rêver d'aller aux jeux olympiques un jour. Le sport, l'activité physique, la forme et la santé c'est pour toutes les femmes peu importe leur poids corporel.
Liens
Couverture des rondes aux jeux Olympique de Londres 2016
Couverture des rondes aux jeux Olympique de Londres 2012
Les rondes en vedette aux jeux Olympique de Pékin 2008
Couverture des femmes rondes athlètes aux jeux Olympique d'Athènes 2004
La Norvégienne Hattestad s'impose au javelot
Plus-size fitness: "Why I'd like strangers to stop congratulating me for exercising"
Fat shaming prevents many from participating in fitness activities
Plus-size hiking group invites all body types to the trail
Meet Curvy Surfer Girl, The Movement Making Waves For Plus-Size Athletes
Body image and bicycles: in conversation with Kailey Kornhauser and Marley Blonsky
'All Bodies on Bikes' Documentary Promotes Size Inclusion in Cycling
Fat shaming in ballet: "Who says there's one specific body type for sport?"
Quel sport pour les femmes rondes ?
Sport, grossophobie… alouette !
10 times Olympians were body shamed while competing
Putting an end to body shaming in sports
These Incredible Athletes Prove Olympians Come In All Sizes
---
[Affection] - [Belles Rondeurs] - [Courriel]
Copyright © 2021, Les productions belles rondeurs Tous droits réservés.